News
A powerful international coalition of civil society organisations launches a new campaign in London today to fight back against the threatened resurgence of malaria.
The organisations will hold "Malaria Summit London 2018" ahead of the Commonwealth Heads of Government Meeting to announce investments totalling more than U.S. $3.8 billion in the fight to eliminate the scourge.
They will urge the the leaders of the 52 nations of the Commonwealth - which although comprising a third of the world's people, account for half of malaria cases and deaths - to cut in half the number of cases in five years.
The organisations say in a news release that in 2016, for the first time in a decade, "the number of malaria cases in the world was on the rise and in some areas there is a resurgence."
The groups organising the summit are Malaria No More UK, the Bill & Melinda Gates Foundation, the Roll Back Malaria Partnership and the global campaign, Malaria Must Die.
Bill Gates, co-chair of the foundation which bears his and his wife's name, and Prince Charles, heir to the British throne, are scheduled to speak at the summit.
"History has shown that with malaria there is no standing still," Gates said in a statement ahead of the summit. "We move forward or we risk resurgence."
Malaria is "preventable, treatable and ultimately beatable," he added, "but progress against malaria is not inevitable."
One of the reasons malaria threatens to return and spread is that the mosquito and the malaria parasite are developing resistance to the interventions used to fight them.
"This has been compounded by a plateau in global funding for malaria since 2010, climate change, which intensifies incidences of malaria, and acute malaria outbreaks found in areas of crisis, war and conflict," say the summit organisers.
They add that at the summit, government leaders, business and philanthropic and international organisations will together pledge support "to drive innovation, cutting-edge research, better data and increased access to life-saving malaria interventions."
"Collective action would prevent 350 million cases of malaria and save 650,000 lives across the Commonwealth."
"Thousands of scientists from more than 70 countries... will gather to share the latest research in the fight against malaria and discuss best practices moving forward to end the epidemic for good," said the organisers of the London summit, ahead of that gathering.
The London summit will also be co-hosted by the governments of Rwanda, Swaziland and Britain.
For full details of what can be expected at the summit, see the organisers' press release.
press release
Collective action would prevent 350 million cases of malaria and save 650,000 lives across the Commonwealth.
Leaders from donor and malaria-affected country governments, business, philanthropy and international organisations will come together in London today to reignite efforts to beat malaria: pledging investment worth over £2.7 billion ($3.8 billion) alongside high level political support to drive innovation, cutting edge research, better data and increased access to life-saving malaria interventions.
HRH The Prince of Wales will join Heads of State and Government expected from 15 Commonwealth countries, Bill Gates and special guests speaking at the Malaria Summit London 2018.
Today, the global malaria community will urge Commonwealth leaders to make a game-changing commitment to halve malaria across the Commonwealth within the next five years. This would prevent 350 million cases of malaria and save 650,000 lives, predominately children and pregnant women who are most at risk.
This call will be made by leaders attending the Malaria Summit London 2018, co-hosted by the governments of Rwanda, Swaziland and the United Kingdom. This global Summit takes place on the eve of the Commonwealth Heads of Government Meeting (CHOGM) as the Commonwealth and its citizens are disproportionally affected by malaria – accounting for more than half of all global cases and deaths, but just one third of the world's population. The call for leaders to be Ready to Beat Malaria at the Malaria Summit today is expected to profile significant commitments from governments, businesses and philanthropists ready to catalyse progress towards a goal of halving malaria.
The Malaria Summit is being held to galvanise renewed action on the disease as progress has stalled. In 2016, for the first time in a decade, the number of malaria cases in the world was on the rise and in some areas there is a resurgence, according to the World Health Organization[1]. Malaria is fighting back as the mosquito and the parasite develop resistance to the interventions we use to fight them. This has been compounded by a plateau in global funding for malaria since 2010, climate change, which intensifies incidences of malaria, and acute malaria outbreaks found in areas of crisis, war and conflict.
To accelerate the fight against this disease there needs to be better deployment of existing tools and development of new and innovative solutions. Today's commitments focus on three important areas to fight resurgence of the disease.
INCREASED FUNDING AND POLITICAL LEADERSHIP
Renewed commitments to accelerate progress against this disease will include:
The Global Fund to Fight AIDS, Tuberculosis and Malaria - which uses co-financing mechanisms to help incentivize and increase investment from both donors and malaria-affected countries to scale up the malaria response – will announce commitments totalling $2 billion from 46 countries affected by malaria between 2018-20.
The UK Government has re-affirmed its commitment to spend £500 million a year on malaria through to 2020-21. As part of this, the UK announced a further £100 million match fund commitment to the Global Fund to match new contributions from private donors pound for pound. The UK also announced a new malaria programme in Nigeria worth £50 million which will run until 2024 and £9.2 million of new research funds to develop new triple artemisinin combination treatments.
The Bill & Melinda Gates Foundation will extend its investments in malaria by an additional $1 billion (£700 million) through to 2023 to fund R&D efforts and to reduce the burden of the disease towards ending malaria for good. As part of the announcement, the Gates Foundation also pledged £50 million in matching funds against the UK's £100 million commitment to the Global Fund announced by Prime Minister May yesterday.
Uganda committed to establish a dedicated malaria fund - the Presidential Malaria Fund Uganda (PMFU) - to help mobilize additional resources of $785 million by 2020 to accelerate national progress against malaria.
United Nations Foundation's Nothing But Nets campaign will commit to raise and provide UN partners with at least $5 million by the end of 2020 to help protect the most vulnerable populations from malaria including refugees, internally displaced persons and marginalised indigenous communities.
ACCELERATING INNOVATION
Our most effective tools (nets, sprays and treatments) in the fight against malaria are under threat from drug and insecticide resistance. The malaria parasite and the mosquitoes that carry it are evolving resistance to existing interventions - malaria is fighting back. The Malaria Summit will call for new tools to stay ahead of the disease, announcing commitments to invest in future innovations including:
GSK is committing to invest a further £175 million in its R&D efforts against malaria, including toward delivering a new single dose treatment for relapsing malaria and piloting implementation of the world's first malaria vaccine; they anticipate these new interventions – delivered on a not-for-profit basis - will reach over 3 million people by 2025.
Novartis will invest more than $100 million through 2023 to advance research and development of next-generation treatments to combat emerging anti-malarial drug resistance including global clinical trials for its two new malaria drug candidates.
Five crop protection companies, BASF, Bayer, Mitsui Chemicals, Sumitomo Chemical Company & Syngenta, will launch ZERO by 40, a joint initiative supported by IVCC and the Bill & Melinda Gates Foundation, to accelerate development of innovative vector control tools and extend their commitments to help end malaria for good.
BETTER DATA DRIVEN SOLUTIONS
Knowing where and when to target malaria interventions is critical to accelerate progress and help prevent resurgence. Commitments will include:
The Visualize No Malaria Initiative, backed by eight leading technology companies, are committing $2.6 million in cash and in-kind resources to expand its work in Southern Africa, enabling timely visual analytics for country-level officials and health workers to support malaria elimination planning and response.
The African Leaders Malaria Alliance and the Asia Pacific Leaders Malaria Alliance will promote regional and national malaria progress tracking mechanisms, allowing leaders to easily see and respond to progress and challenges.
Other significant pledges expected to feature at the Malaria Summit include commitments from a number of Commonwealth Heads of State and Government, private sector partners as well as international organisations and civil society partners determined to reignite the fight to end malaria for good.
The Rt Hon Theresa May MP, Prime Minister of the United Kingdom, co-hosts of the Malaria Summit said:
"The UK is a proud leader in the fight against malaria, which has seen deaths cut by 60% and saved 7 million lives since 2000. We have made a major contribution to that progress, including investing £500m each year over the next three years, developing new drugs and technologies and making life-saving solutions available to millions at risk from malaria.
"But the job is not yet done. Today there are millions still at risk, economies held back and a child's life needlessly taken every 2 minutes from this disease. This is why I am championing a new Commonwealth commitment to halve malaria across member countries by 2023.
"The UK, working in partnership across the Commonwealth and beyond, is committing to sustaining its leadership and investment in tackling malaria. We will support and incentivise others to invest in what is needed, from cutting edge research to ensuring access to malaria treatment and prevention for those most at risk."
Bill Gates, Co-chair of the Bill & Melinda Gates Foundation who are co-convening the Malaria Summit, said:
"History has shown that with malaria there is no standing still – we move forward or risk resurgence. The commitments made today, from the UK, country leadership and the private sector, show that the world is ready to beat malaria. It's a disease that is preventable, treatable and ultimately beatable, but progress against malaria is not inevitable. We hope today marks a turning point against the disease, and that the Commonwealth takes a leading role in saving lives and ending malaria for good."
Dr Winnie Mpanju-Shumbusho, Board Chair, RBM Partnership to End Malaria comments:
"People living in Commonwealth countries are on the frontlines of the fight against malaria, a disease that sucks the lifeblood out of communities and economies, particularly in sub-Saharan Africa. Strong leadership and investment within malaria affected countries is fundamental.
A commitment by leaders to halve malaria in the Commonwealth would help drive dramatic progress in the next five years, putting the world back on track to end malaria for good. We hope today's Malaria Summit will mark the start of this new movement and pave the way towards ending history's oldest and deadliest killer and save millions from this preventable disease."
James Whiting, Executive Director of Malaria No More UK who are the Summit organisers, said:
"It's exciting to see the UK and the Commonwealth stepping up. It's now time for the rest of the world to do the same. The coming together of governments, the private sector, philanthropists and NGOs demonstrates the determination to beat malaria."
Seventy days before CHOGM, David Beckham launched a public facing global campaign - Malaria Must Die, So Millions Will Live - backed by a wide coalition of organisations and celebrities, to help build a public mandate for renewed global and collective Commonwealth action to prioritise the fight against malaria, or risk undoing decades of unprecedented progress.
Running in parallel with CHOGM 2018 and the Malaria Summit, the 7th Multilateral Initiative on Malaria (MIM) Pan African Malaria Conference will also be taking place this week in Dakar, Senegal. Thousands of scientists from more than 70 countries around the globe will gather to share the latest research in the fight against malaria and discuss best practices moving forward to end the epidemic for good.
BACKGROUND
More than 445,000 people die every year, mostly pregnant women and children under five. Malaria is the world's oldest disease and today half the world's population is still at risk from malaria – a child dies every two minutes. It is a preventable disease that costs less than $1 to treat. Some 90% of the Commonwealth population live in malaria affected countries.
Fifteen Heads of State and Government from across the Commonwealth are due to attend the Malaria Summit together with senior ministerial attendance and leaders from the world of business, science, civil society and international organisations.
Co-Convenors of the Malaria Summit
The Bill & Melinda Gates Foundation works to help all people lead healthy, productive lives. In developing countries, it focuses on improving people's health and giving them the chance to lift themselves out of hunger and extreme poverty. In the United States, it seeks to ensure that all people—especially those with the fewest resources—have access to the opportunities they need to succeed in school and life. Based in Seattle, Washington, the foundation is led by CEO Sue Desmond-Hellmann and Co-chair William H. Gates Sr., under the direction of Bill and Melinda Gates and Warren Buffett. www.gatesfoundation.org / @gatesfoundation
The RBM Partnership to End Malaria is the global platform for coordinated action against malaria. It mobilizes for action and resources and forges consensus among partners. The Partnership is comprised of more than 500 partners, including malaria endemic countries, their bilateral and multilateral development partners, the private sector, non-governmental and community-based organizations, foundations, and research and academic institutions. www.rollbackmalaria.com / @RollBackMalaria
Malaria Summit Organisers:
Malaria No More UK. A UK based charity determined to end malaria by inspiring the global public, businesses and governments to fight for a malaria-free world. www.malarianomore.org.uk / @malarianomoreuk
The Malaria Summit has been made possible thanks to the support of the following sponsoring partners Abbott, Fever-Tree, JC Flowers Foundation, Goodbye Malaria, GSK, MMV, Nando's, Novartis, Sanofi, Sumitomo Chemical, Vestergaard.
Malaria Must Die is a global campaign backed by a wide coalition of organisations and celebrities, who are calling upon leaders to prioritise the fight against malaria, or risk undoing decades of unprecedented progress. (Malaria No More UK is convening the campaign on behalf of the global malaria community). www.malariamustdie.com / #MalariaMustDie
analysis
By Kealeboga J Maphunye, University of South Africa
Some African countries have recorded democratic victories in the past 12 months. Ethiopia has a new leader whose ascent holds great promise for change, despite the country's problematic 2015 election. Liberia and Sierra Leone have new leaders.
But elsewhere on the continent, leaders continue to disregard their countries' own constitutions and laws governing presidential tenure. The Democratic Republic of Congo's Joseph Kabila has been in power since 2001. He refuses to go even though he was meant to step down in December 2016. In Uganda, Yoweri Museveni has clung to power since 1986. Denis Sassou Nguesso has ruled Congo for almost 30 years.
Their refusal to step down at the appointed time flies in the face of several governance blueprints adopted as African countries shifted away from liberation politics to the new post independence struggle for democracy in the early 2000s.
The Organisation of African Unity was transformed into the African Union in 2001 with this shift in mind. The continent adopted progressive governance tools like the African Peer Review Mechanism. This was spearheaded by former Nigerian President Olusegun Obasanjo and South Africa's Thabo Mbeki as a tool for African countries to review one another's performance.
Numerous African countries adopted and agreed to uphold the terms of the African Union Charter on Democracy, Elections and Governance. It came into force in 2012 and was designed to guard against undemocratic governance.
These plans promised a great deal. They were designed to usher in good governance, democracy and security. It was hoped Africa's image as a continent of ignorance, poverty, disease, misrule and corruption could be erased.
The rhetoric pointed in the right direction. But not all African leaders were willing to be swept by this wave of democratic reforms. Some are quite simply addicted to power, as shown by their reluctance - if not outright resistance - to leave at the end of their legal terms.
Leaders continuing to overstay their welcome undermines Africa's attempts at overhauling its leadership and negates the noble intentions of the AU's founders.
Term limits
Term limits regulate leadership succession. They are meant to counteract leaders' temptation to overstay their welcome. This helps to consolidate and legitimise democratically elected leadership.
Of course, they're not enough. Regular transfer of power as seen in countries like Mauritius, Ghana, Botswana and Zambia, among others, cannot guarantee political and socio-economic stability. Other ingredients such as accountable, legitimate leadership are critical.
But regular transfers of power give citizens hope that new policies, programmes and approaches will be adopted by the new leadership. In turn, this could overturn numerous political, social, economic impacts of uninterrupted strangleholds on power in Africa.
The benefits of frequent power transfers are evident in African countries that have them, such as Senegal; Botswana and Mauritius. Incumbents are kept on their toes because there's a real chance they can be removed from power if they fail to govern properly.
Term limits have recently become controversial and divisive. Some leaders have used dubious constitutional amendments to extend their stay in power. Usually, governing parties and their leaders almost exclusively pass such amendments with minimal or no opposition participation. That's what happened in Rwanda, Uganda, Burundi and Congo Republic.
Similarly, despite constitutional provisions and regular elections, countries such as Angola, Togo, Cameroon and Equatorial Guinea are virtually de facto one party or one leader repressive states wherein resignation, retirement and term limits are meaningless.
Leaders have different reasons for refusing to leave office. In some countries, the answer lies in a lack of succession planning to transfer power. In others, leaders blatantly refuse to resign because of their despotic and kleptocratic tendencies. They abuse their states' minerals, oil and money with their families and friends. Stepping aside would cost them these "benefits".
For instance, the eventual departure of Angola's Eduardo Dos Santos from office after decades in power has left his family exposed. His children stand accused of amassing billions during their father's many terms.
Without strong constitutional safeguards and a democratic culture to counter the negative consequences of the "sins of incumbency" - as corruption associated with state power is often described by South Africa's governing party, the African National Congress - can be menacing. It breeds "Big Men, Little People", to borrow a phrase from the title of a book by journalist Alec Russel.
Weaning leaders off power addiction
Perceptive leaders know when to leave office, whether through resignation or retirement. Botswana's past and current presidents have established this practice despite the country's continued one-party domination.
With the emergence of a strong democratic culture, South Africa has experienced the opposite of such presidential power mongering. Two presidents were recalled by their political party the ANC, albeit for different reasons. Thabo Mbeki readily accepted his fate when he was told to pack up and go, although he was not accused of any specific wrong doing. Jacob Zuma remained defiant and only stepped aside when faced with the very real prospect of a vote of no-confidence.
Ghana, Zambia, Namibia, Nigeria, Malawi and Tanzania are other African states where regular transfer of power has occurred.
African voters are not blameless. They habitually relax their vigilance on leaders and fail to hold them to account after elections. This, coupled with winner-take-all election systems, renders some African countries vulnerable to autocratic, despotic and non-accountable leaders who would rather die in office than leave.
What, then, is the solution? It may be time for ordinary voters across the continent to begin to collaborate through non-governmental organisations and other cross-border institutional mechanisms to share experiences and begin to enforce durable continental democracy. Africa needs democracy from below.
Every year, hundreds of thousands of children die gasping for air. This could help change that.
A minuscule fist has escaped, startled, from under the pink blanket. Damaris Atienogingerly reaches into the clear plastic crib for her baby, whose head is dwarfed in a red knitted hat.
"She doesn't have a name yet," says Atieno, looking overwhelmed slightly in the way mothers of newborn babies often do. For the young woman, who comes from a remote farming area of Kenya, the hospital surroundings are unfamiliar, and the array of machines and pipes is bewildering.
Two prongs are inserted in her baby's tiny nostrils, and an oxygen tube covers part of her face. She needs it to breathe.
The baby weighed only 1.6kg when she was born six days ago. Atieno was 10 weeks shy of her due date when she went into labour. She was rushed to the Siaya County Referral Hospital in western Kenya.
This is the only reason the very premature baby is alive: here she had access to oxygen therapy.
"We can save the lives of preterm babies who can't breathe normally," explains Gladys Odembo, the nurse in charge of the neonatal unit. "This is because oxygen is at arm's reach."
Over the past 60 years, Oxygen has probably become the single most common medicinal product given to newborn preterm babies, according to a 2007 article published in the journal Archives of Disease in Childhood: Fetal and Neonatal.
Why? Because the earlier babies are born, the less prepared their bodies are for the outside world, the World Health Organisation (WHO) explains on its website.
They may have difficulty breathing because the lungs may not be fully developed and can lack surfactant - a substance that allows the lungs to expand. A lack of oxygen can have lasting impacts for children, including, for instance, developmental delays, learning difficulties and in some cases cerebral palsy, a disorder that affects a child's movement, muscle tone or posture, according to the American medical research organisation Mayo Clinic.
Odembo checks the pulse oximeter on the baby's tiny wrist. The device measures the oxygen saturation of the blood.
With a satisfied smile, she says: "She has gained weight and is doing well."
Oxygen has likely become the single most common medicinal product given to newborn preterm babies. (Claudia Daut, Reuters)
In Europe and the United States, most hospitals make oxygen onsite. But in Africa, less than half of health facilities have reliable access to medical-grade oxygen, the WHO estimates. A 2010 survey found that only 44% of facilities in 12 African countries said they had access to oxygen on a continuous basis.
Outside of central hospitals, health facilities often don't have the money or technology to buy oxygen and health workers don't know how to use it, writes Bernard Olayo, a Kenyan public health specialist, in a blog published in The Lancet in 2017. He describes a rural health centre in western Kenya, 50km from the nearest hospital that has oxygen, where staff "used to send two or three children with severe pneumonia on the long journey to the referral hospital each day. Many died before reaching these better-equipped facilities."
Although oxygen has been on the WHO's essential medicines list for more than 30 years, it was only recommended as a must-have for procedures requiring general anaesthesia.
Updated every two years, the document outlines drugs that global experts think are crucial for any health system and helps guide national drug procurement policies around the world.
Medical experts and the international non-profit health organisation PATH have long argued that oxygen is essential to save the lives of the most vulnerable patients, including newborns and children.
More than one in 10 deaths among children under five are caused by the respiratory infection pneumonia, show WHO 2015 statistics. Globally, the condition remains the single largest infectious cause of death in children worldwide.
"Many cases of pneumonia are easily treated through affordable medicines, such as antibiotics," explains Bonnie Keith, senior policy and programme officer at PATH, in a 2016 blog on the organisation's website.
"However, by the time many children in low- and middle-income countries reach a health facility and are diagnosed, their pneumonia is severe, and antibiotics may not be enough. At this stage, children may be hypoxic and struggling to breathe, requiring swift oxygen treatment."
Hypoxaemia develops when a person's blood oxygen levels are very low and the condition, Keith writes, can be fatal if untreated. But oxygen therapy can reduce childhood pneumonia deaths by at least a third in rural hospitals in developing countries, studies show.
After a global campaign led by PATH, the WHO included oxygen as an essential medicine for patients - especially children - with hypoxaemia in its latest list.
Olayo writes this is a life-changing decision but warns this means developing countries will have to find ways to provide oxygen at rural health clinics. In most resource-scarce countries, the gas is supplied mainly using pressurised cylinders that are often moved from bed to bed as needed. These canisters are filled at oxygen-generating plants and then transported long distances on bad roads. Poor transport infrastructure and weak, and often expensive, supply chain processes lead to shortages of oxygen canisters, he notes.
"Hospitals in developed countries have wall outlets supplied with liquid oxygen from frozen storage tanks," Olayo explains. "We cannot simply take technologies from Europe or the United States and apply them without thought."
Hundreds of infants die each year gasping for air. Now, many won't have to. (Claudia Daut, Reuters)
For years Siaya County Referral Hospital, like most other rural health centres in Kenya, couldn't afford to give its patients oxygen. It would buy four cylinders a week, each costing 4 800 Kenyan shillings (US$48), says Andrew Hongo, the facility's health administrative officer.
The hospital had to pay to have these canisters transported from Kisumu, the main town in the region, after buying them from a Nairobi-based company nearly 500km away. This meant that patients often had to wait for hours - even in emergencies - or go without it.
Here, as in most of East Africa, the supply of oxygen has mainly been in the hands of the private sector.
But four years ago an oxygen plant was opened at the referral hospital. Since then the facility has never had an oxygen stock-out but it now also provides the life-saving gas to 68 more health facilities in seven counties - an area with more than six million people.
Called Hewa Tele - Kiswahili for "abundant air" - the project was the brainchild of Olayo, who started the nonprofit health organisation Centre for Public Health (CPHD). The programme not only provides the oxygen, Adudans says, but also vital training for health workers to use the oxygen safety. Just as important, Hewa Tele also distributes and maintains the equipment needed to administer the oxygen.
To keep costs low and to make sure the programme is sustainable, the CPHD got the public sector involved. This is the first public-private partnership providing medical oxygen in Kenya, CPHD Director Steve Adudans says.
Now, the county pays the salaries of the five workers running the plant and provides the premises free of charge. Meanwhile, being able to run the oxygen plant from hospital grounds cut out transport costs, Adudans explains.
As part of an agreement with Hewa Tele, the hospital pays half price for oxygen in exchange for hosting the plant. Other facilities are charged 3 200 Kenya Shillings (US$ 32) per cylinder.
The project also receives funding from the philanthropic arm of the US power and manufacturing company General Electric as well as technical help from the charity Assist International.
There has been so much interest in the Hewa Tele model that global firm Frog Design is working on business plans to make sure the project can be replicated elsewhere. Meanwhile, more plants have been built in neighbouring counties and Rwanda has also implemented the project.
Oxygen. You may take it for granted, but for "preemie" babies, it can be a matter of life or death. (Carlos Garcia Rawlins, Reuters)
At the Siaya County Referral Hospital all the wards now have oxygen, says nurse Florence Matagaro, while discharging an asthma patient. "This has reduced congestion. We used to put all the patients who needed oxygen in one ward that had oxygen cylinders. Now we don't have to push the cylinders around or waste time looking for them."
The impact of the oxygen supply here is still being assessed but deputy county director of health Bob Awino insists that the "availability of oxygen has reduced pneumonia-related fatalities and the time patients stay in hospitals".
Damaris Atieno, the mother of the preterm baby, doesn't know how long she will have to stay in hospital. Nurses have explained that the infant may also be able to get oxygen therapy at home once she is strong enough to be discharged. When that happens, her mother will be given a pulse oximeter and shown how to use it.
The prospect is daunting, but Atieno has come to trust the nurses' judgement.
"They were the ones who told me she needed oxygen," the young mother says. She frowns and tucks on her faded green hospital gown. "Thank God she is alive."
Have something to say? Tweet or Facebook us on @Bhekisisa_MG
Photo: Jeff Angote/Daily Nation
From left: IEBC commissioner Yakub Guliye, Chairman Wafula Chebukati, commissioner Boya Molu, and vice chair Consolata Nkatha Bucha Maina when they appeared before select committees of both Senate and National Assembly on the elections law amendments proceedings at Nairobi County Hall on October 5, 2017.
The Great Rift Valley Lodge was the unlikely setting last Friday for what could pass as the proverbial night of long knives for the Independent Electoral and Boundaries Commission.
The Public Procurement Oversight Authority, backed by the Treasury, had organised a two-day procurement seminar for the electoral agency's staff, including its six commissioners, under a routine induction of state agencies on how to stem the huge losses the government was incurring through inflated or contested contracts leading to compensation claims.
When the official business was done, chairman Wafula Chebukati invited the five commissioners to a caucus on the crisis at the IEBC prompted by the forced leave of chief executive officer Ezra Chiloba.
This was the first time Mr Chebukati was coming face to face with his deputy Ms Connie Nkatha Maina, and commissioner Dr Paul Kurgat - who had both walked out of a meeting last week in which he and commissioners Prof Abdi Yakub Guliye and Boya Molu had voted to send Mr Chiloba on a three-month compulsory leave over 2017 election tenders.
SEETHING ANGER
The decision to send Mr Chiloba home was made on April 6, when Commissioner Margaret Mwachanya was in Dubai on official duty. Ms Nkatha and Dr Kurgat openly questioned Mr Chebukati's decision. In the view of one commissioner, the chat was to help heal the seething anger but this was not to be.
The room was all set: Mr Chebukati was furious that his decision had been questioned, Ms Nkatha and Dr Kurgat were agitated by the rushed decision while Ms Mwachanya was eager to be told why such a "weighty decision" had been made while she was away.
"There was raw anger. People were angry, and they all wanted answers. Every one of us said what we felt in a raw chat, not minuted, but very critical all the same. We all spoke, each saying what they felt," a commissioner said. Tantrums reigned and that was to be the last meeting the commissioners had together as Ms Nkatha's team resigned three days later on Monday.
RESIGNATION
Mr Chebukati, however, said the Naivasha meeting on April 13 was meant to give the resigning commissioners a chance to air their grievances. "They did not. They would also have introduced a motion to ask the commission chair to review the plenary decision," he said in a statement, insisting that sending Chiloba on leave was in line with his oath to protect public funds.
The chairman said the behaviour of those opposed to the action on Chiloba "demonstrates lack of capacity to lead in difficult times and accommodate divergent views."
After the meeting, Ms Nkatha drove to Nairobi, Mrs Mwachanya took a flight to Mombasa as Dr Kurgat headed to his Eldoret home. However, they had agreed on a common cause of action: consult with friends and family and compare notes later. This prompted the decision on Sunday to resign which was communicated on Monday.
"A lot of discussions went into this. We did an analysis of all we have gone through and I remember we read Proverbs 22: 1, about a good name being more desirable than riches," another commissioner said.
JOINT STATEMENT
Ms Mwachanya was tasked with preparing a joint statement, which would be approved by the team before being read out to the media the next day at 10am. The invites were sent out to the media by a local public relations firm, which concealed its identity, only saying that some state officers will make a "major announcement."
The announcement was probably only rivalled by Dr Roselyn Akombe's resignation last year, 10 days to the controversial October 26 repeat election.
"Given the severe deterioration of confidence in the commission chair, we find our position as commissioners under his leadership no longer tenable. Consequently, we regret to announce our resignation from the commission with immediate effect," the commissioners said in their statement.
The intrigues of the last meeting came as the IEBC said that the security of Mr Chebukati, Prof Guliye and Mr Molu had been withdrawn.
"The withdrawal of security is likely to expose the chairman and the two commissioners to security risk. The action undermines their effectiveness in executing the work of the commission," said Mr Andrew Limo, IEBC's communications manager.
SECURITY
The obligation to provide security, over which Mr Limo said they had written to the Inspector-General, should be throughout the commissioners' tenure, and ceases only when the contract expires.
On Tuesday, sources in Parliament intimated that a petition to force the removal of Mr Chebukati, Prof Guliye, and Mr Molu was in the final stages of being drafted and was likely be tabled this week.
The grounds of the petition were a matter of conjecture but documents filed in court by Mr Chiloba to challenge his forced leave could feature prominently.
The petition was also likely to focus on the apparent gross misconduct and conflict of interest on the part of Mr Chebukati following revelations that Cootow and Associates, a firm he founded in 2006, represented the IEBC in at least six petitions.
LEGAL BASIS
National Assembly Majority Leader Aden Duale accused Mr Chebukati of failing to create synergy within the secretariat, the political parties, or even his commissioners. Now, he has no legal basis for a plenary or to give directions," Mr Duale told Citizen TV. He said that Parliament had set itself a 50-day deadline to "fix" the IEBC.
Reported by Patrick Lang'at, Samwel Owino and David Mwere
Former president Robert Mugabe and his family left the official presidential residences in a terrible state, with leaking roofs, broken flush handles and unkempt tennis courts, a private newspaper reported on Tuesday.
State House and Zimbabwe House, which face each other across a central Harare road, are now undergoing major renovations and Mugabe's successor Emmerson Mnangagwa is yet to move in, reports the private NewsDay.
'Things were a mess'
"State House was no longer State House when I got there. Things were in a mess that's what I can tell you," Douglas Tapfuma, director of state residences told the paper.
He would not say how much is being spent on renovating the two houses.
"We are not worried by the money. We just want to restore these houses to a state where they are a national pride. These are the houses that show the status of our nation and surely they should be maintained to those levels," he said.
Mugabes moved out years ago
State House is used for formal receptions, while Zimbabwe House is understood to be where the president lives. Mugabe moved out to his own private mansion around 12 years ago though he did still receive international visitors at State House.
NewsDay, quoting insiders, said at Zimbabwe House trees were growing out of the tennis courts and new ones will have to be built. It said even flush handles on toilets had been left broken.
Sources told the paper that Mnangagwa won't move into the official residence until after elections in July "in case he loses".
* Sign up to News24's top Africa news in your inbox: SUBSCRIBE TO THE HELLO AFRICA NEWSLETTER
FOLLOW News24 Africa on Twitter and Facebook
Source: News24
Photo: John Manzongo/The Herald
President Emmerson Mnangagwa and First Lady Auxillia Mnangagwa greet children at the 38th Independence Day celebrations children's party in Harare.
press release
Our national anthem, "Simudzai Mureza wedu WeZimbabwe", is a powerful rendition which expresses the pride of our national liberation, thanks Almighty God for our blessings and serves as a calling for leadership. Over the last few months, I have thought a lot about liberation, leadership and legacy.
The life of a nation travels through many different cycles, and this is certainly true of our nation Zimbabwe, which today celebrates the 38th anniversary of its independence, alongside a timeless history without measure or compare.
When Professor Solomon Mutswairo first wrote the beautiful and inspirational words to our anthem, our nation was reborn after throwing off foreign and colonial rule.
We would now be the masters of our own fate and the land would revert to its original and indigenous owners.
Before independence, we experienced many difficult years where many of us sacrificed blood, sweat and tears to work towards freeing Zimbabwe. Many of our families and friends paid the ultimate price, but their sacrifice was not in vain as we liberated our land.
This year we are also celebrating a second independence, as we enter a new period of openness and freedom.
This new Zimbabwe is one the heroes of our Chimurenga, who we remember daily, would have been proud to have fought for, one where our people are free to speak their mind, vote their conscience and seek greater unity towards reconciliation, rehabilitation and reconstruction.
We must as a people all become leaders and enthusiasts for Zimbabwe's tomorrow, for our bright and prosperous future.
We must work together in righteous unity, free of the distinctions which separate us, yet secured by the flag and national ethos which bind us.
When I travel abroad and greet foreign guests in Zimbabwe, many want to talk about our natural resources and potential for investment.
I tell them that our greatest natural resource is our hardworking and talented people. I tell them that if they join me in having faith and investing in our people they will reap the greatest of dividends.
I tell them Zimbabwe is a rich nation with enormous and untapped potential.
Not because of the lithium under our ground or the soil beneath our feet, but in our minds and imagination as we develop our ICT industry, in our hands as we craft and manufacture, and in our hearts as we push harder to complete the task facing us.
Regardless of our profession or vocation, we are a nation of leaders which has never lost hope or become exhausted by the challenges facing us.
We demonstrated that many times over the previous century which led to our hard-earned independence and we once again displayed it last November when the people demanded a new tomorrow for themselves and their children without bloodshed, acrimony or revenge.
Now that we have taken back our future, we look at our children and grandchildren with renewed hope and energy.
The sparkle of optimism for our nation has returned to our eyes and theirs.
It is our task now to lead our nation forward to a new and exciting chapter, but we must do it carefully, constructively and with deep compassion.
I believe just as we previously liberated the land, now we must as a people finally be fully liberated. We need to be liberated not only from without, but also from within, from hate, prejudice and discord.
Together, we are liberating Zimbabwe one day at a time, and our vision of great progress, development and economic resurgence is one we will be able to reach if our minds and souls are liberated along with our bodies, and we work hand-in- hand towards building a better future for every single Zimbabwean in unity, love and resolution.
This will be the legacy we leave to our children and future generations.
Our country needs leadership by consensus. Our leaders must listen to the people and heed their advice and listen to their voices, the voices of a liberated, unified and free people.
I am honoured to be your servant as together we lead our nation, liberate ourselves and those around us anew and restore the legacy of our great nation.
Happy Independence Day
Photo: Youtube/Paul Biya
Paul Biya, Président du Cameroun lors de son discours à la jeunesse 10.02.2018
analysis
By Emmanuel Freudenthal
How Paul Biya has held onto power for 35 years despite spending much of it abroad.
On the podium for the World's Longest-Serving President, Paul Biya currently holds the silver medal. At an impressive 35 years in office, the Cameroonian leader's ability to keep hold of power over the decades has been remarkable - perhaps all the more so because of how little he actually exercises it.
In our recent investigation with the Organized Crime and Corruption Reporting Project, we found that Biya has spent huge chunks of his presidency outside Cameroon. In some years, he has been abroad for a third of the time. Overall, he has spent at least four and a half years on "brief private visits to Europe", often at the 5-star Intercontinental Hotel in Geneva. His official foreign trips add up to at least one additional year.
In response to these eye-opening findings, the government in Yaoundé accused us being "a real office of destabilisation" and defended the president. "Even when Biya is abroad, for republican needs, he governs Cameroon in a very beautiful way," said Higher Education Minister Jacques Fame Ndongo in a radio interview, "with ICT, it is possible to pilot an organisation from wherever you are".
The reality, however, is that Biya is neither working from home nor working remotely. Rather, Cameroon is a country with a ghost captain at the helm, a Titanic knocking into one iceberg after another.
In October 2016, when an overloaded train derailed in Eseka, killing at least 82 people, Biya was in Geneva. A year later, when protests broke out in the English-speaking North West and South West regions, he was there again on another "brief private visit". In fact, that time, the president stayed in Switzerland for another three weeks as security forces at home cracked down on the demonstrations, killing several civilians and arresting hundreds. Those violent actions contributed to the emergence of a separatist conflict that continues to escalate.
Even when Biya eventually responded to the unrest, he was clearly out of touch. He claimed the situation was "stabilising" when the reality was the opposite. Meanwhile, his creation of a Ministry of Decentralisation and Local Development, headed by an Anglophone official, was seen as largely symbolic given Cameroon's repeated past failures to devolve power.
In this vacuum of meaningful action or even dialogue, calls for secession - once a fringe idea - garnered mass support in the English-speaking regions. Several armed groups emerged and murdered a handful of security forces in guerrilla attacks. The Cameroonian army retaliated, killing dozens of people and torching whole villages, forcing 20,000 refugees to flee into Nigeria.
How Biya maintains control
According to the renowned Cameroonian political scientist Achille Mbembe, President Biya's prolonged absences are not just a side-effect of his wanderlust. Rather, they part and parcel of a political strategy that has kept him in power for so long.
"His way of exercising power is to not decide," argues Mbembe. Biya's approach, he says, "is basically to do nothing at all or to do very little", making him a "ghostly figure" hidden behind a cloud of mystery. "Nobody knows what Biya thinks, or what he'll do," continues Mbembe, "everything can be changed from one day to the next".
This form of governance affects the whole administration. Afraid of losing their government jobs in a country with few high-paying options in the private sector, officials simply avoid taking decisions. In this way, they replicate the president's withdrawn management style, rendering Cameroon's bureaucracy inept at accomplishing even the most basic tasks.
At the same time, Biya wields high-level government posts - lucrative positions thanks to pervasive corruption - as incentives for loyalty. "Everyone is near their radio, they are waiting to be appointed, and when it's not right away, they keep on hoping that it will be next time," says Mbembe. "Nobody moves because all are waiting to be appointed."
By expanding his patronage network for over three decades, Biya now has over 60 ministers and state secretaries with whom he rarely convenes. The last ministerial cabinet meeting, held in March 2018, made international headlines because it was Cameroon's first since 2015.
One of the latest victims of this capricious carrots and stick system was Martin Belinga Eboutou. He was one of the president's closest aides and had racked up nearly three years' worth of trips alongside Biya, according to our investigation. Yet despite decades of service, Eboutou was kicked out of his job in a March government reshuffle without any apparent reason. He's reportedly refused to vacate his office.
Others have fared worse. Former Minister of Energy and Water, Basile Atangana Kouna, and a few others were accused of corruption and arrested in the recent shake-up. Once a minister falls into disgrace, Biya's anti-corruption Epervier operation often fast-tracks them to the VIP quarters of Yaoundé's Kondengui prison. There, they can join a couple dozen other former officials. Some joke that there's enough of them there to form a whole shadow government.
The People's Choice?
When the country holds its presidential elections this October, it is unlikely to lead to regime change. Despite widespread disaffection, Biya's political strategy has already allowed him to weather several decades of crises. He won the 2011 elections with 78% of the vote under the slogan "The People's Choice".
In his characteristic laissez-faire fashion, President Biya has yet to officially announce his candidature for the October vote. But if he does and wins as expected, it will allow him to maintain power for another seven years.
Sooner or later though, the 85-year-old's rule will have to come to an end. Even for a ghostly president governing from far-flung lands, ruling Cameroon from beyond the grave would surely be a step too far.
press release
The first Africa Blue Economy Forum (ABEF) is to be held in London on 7-8 June 2018, to coincide with World Oceans Day. More than 150 delegates and speakers are expected to attend, including government ministers, business leaders, ocean experts and environmental and maritime organisations, to discuss the economic contribution of the African oceans.
The blue economy is an integral part of the African Union's Agenda 2063. The debut forum will address this agenda and enable businesses and policy makers to understand, explore and invest in Africa's blue economy, to harness its potential and create a sustainable business model for the future.
Leila Ben Hassen, founder of ABEF 2018 and CEO of the event's organiser, Blue Jay Communication, said: "At ABEF 2018, we will discuss crucial issues, such as how the blue economy can help create jobs and accelerate sustainable growth and development across the continent.
"We will also examine which economic policies will facilitate better ocean economy and open up opportunities for investors and entrepreneurs. In Africa, where 70% of the states are coastal, the ocean is not only a key driver for global trade but is also a major source of food and energy," Ben Hassen added.
Paul Holthus, President and CEO of World Ocean Council, an official partner of ABEF 2018, remarked: "At the World Ocean Council, we address cross-cutting issues affecting ocean sustainable development, science and stewardship. We are committed to advancing the development and implementation of industry-driven solutions to ocean sustainability challenges. ABEF 2018 is a key gathering for raising awareness and developing the network around the African ocean economy and especially the sustainable development and related business opportunities that Africa has to offer".
The blue economy covers aquatic and marine spaces, including oceans, seas, coasts, lakes, rivers and groundwater. It includes a wide range of productive sectors, such as fisheries, aquaculture, tourism, transport, commerce and trade, shipbuilding, energy, protection and restoration. The blue economy also encapsulates extractive industries, for example underwater mining and offshore oil and gas, provided they are undertaken in a manner that does not cause irreversible damage to the ecosystem.
Welcoming the initiative, Dr Carlos Lopes, former Executive Secretary of the UN Economic Commission for Africa (UNECA) said: "Several African countries already are formulating strategies to mainstream the blue economy into their national development plans. For instance, the Seychelles has established a ministry dedicated to promoting the blue economy.
"In South Africa, Operation Phakisa is expected to create one million new jobs by 2030 and add ZAR177 billion [GBP10.2 billion] to the country's GDP. More countries must follow suit to reap from the available socio-economic opportunities," Dr Lopes added.
Confirmed speakers at ABEF 2018 include representatives from: UN Environment, World Trade Organisation, United Nations Economic Commission for Africa, Kingdom of Morocco, Republic of Gabon, Republic of Cameroon, Republic of Seychelles, World Ocean Council, WWF, Ghanaian Centre for Maritime Law and Security, One Earth Future Foundation, PWC, MAST Security, Resolute Marine Energy, The Global Ocean Trust Grid Arendal, and Sea Shepherd.
For full details and to register attendance, visit the website: https://www.abef2018.com/
-ENDS-
About ABEF 2018
The first Africa Blue Economy Forum (ABEF) will take place on 7-8 June 2018 at Radisson Blu Portman Hotel, London, UK. Recognising the blue economy as a major source of wealth and prosperity for the continent, the forum will bring together government officials, high-level experts, investors, businesses, policy leaders, international organisations, civil society, public institutions and other opinion leaders, to highlight and debate on the wide range of opportunities emerging from Africa's aquatic and marine spaces. The two-day event features panel discussions, case studies and networking opportunities. For the full agenda and list of speakers, and to register, visit the website.
About Blue Jay Communication
Blue Jay Communication – the organiser of ABEF 2018 – is an international communications, public relations and events agency, focusing on Africa. With more than 15 years of experience in communications in Africa and internationally, Blue Jay works with multilateral organisations and governments, to build a strong, positive image of Africa and break the negative stereotypes that have surrounded it for years. Leila Ben Hassen is the agency's CEO and founder of ABEF 2018.
For media enquiries, please contact:
Sarah Longbottom
E: This email address is being protected from spambots. You need JavaScript enabled to view it.
M: +44 (0)7808 206 928
Photo: GCIS
(file photo).
Transport Minister Blade Nzimande has announced that 510 people died on South African roads over the Easter holidays.
This is a 14% increase from last year's figure of 449.
The accidents were recorded between March 29 and April 9.
The highest increases in fatalities were recorded in the Northern Cape, North West and Limpopo.
Nzimande announced the preliminary statistics at the Imbizo media centre at Parliament on Tuesday.
Over 18 900 law-enforcement officers countrywide were deployed over the long weekend, especially in areas where there is a high accident rate, to ensure all road users were safe.
Nzimande was joined by the MECs for Transport, Community Safety and Liaison, as well as authorities and officials responsible for road safety, traffic and law enforcement in the country.
Source: News24
A nationwide bus strike is set to start on Wednesday, the South African Road Passenger Bargaining Council (SARPBC) said on Monday.
The strike will put at least 80% of the country's passenger buses on lock-down over a pay dispute.
"The impact is going to be felt right across the republic," Gary Wilson, secretary general of SARPBC told News24.
A last resort will be to approach the Commission for Conciliation Mediation and Arbitration (CCMA) for help after there was no change of heart by unions and employers in the 30 days' cooling off period which started on March 16 after a deadlock was declared, he said.
The strike will affect short and long-distance journeys, with a few exceptions such as Intercape.
The SARPBC will apply for the CCMA's help in terms of section 150 of the Labour Relations Act, which could give the minister of transport permission to step in and help resolve the impasse, Wilson explained.
In the meantime, bus companies are urging passengers to make other arrangements and for companies to be flexible for their employees who will battle to travel to work.
Golden Arrow, MyCiti services suspended
"If the strike action goes ahead, Golden Arrow will institute a company-wide lockout in order to ensure the safety of our passengers and staff for the duration of the strike," a statement from JH Dammert, the Cape Town-based company's human resources and corporate affairs executive said.
"Services could, therefore, be suspended from 18 April 2018.
"In the event of a strike, weekly and monthly clip cards that are valid when the strike commences will be extended when service resumes.
"We will endeavour to keep our passengers informed of any new developments via all communication channels available to us," Golden Arrow's Dammert said.
The City of Cape Town will also suspend MyCiTi services from Wednesday, until further notice.
"No MyCiTi buses will be operating and commuters are requested in advance to please make alternative arrangements," member of the mayoral committee for transport Brett Herron said.
Increase in traffic anticipated
This is because the vehicle-operating companies will institute a "lockout" at their properties on Wednesday.
Capetonians are already struggling with the alternative, Metrorail, which is trying to get its central line going again after severe vandalism and cable theft, and crime along that route.
The strike means that there will be a significant increase in cars on the road countrywide because bus travellers will use minibus taxis or their own vehicles to get to work and back.
South African Transport and Allied Workers' Union (Satawu) spokesperson Zanele Sabela said Satawu, the Transport and Omnibus Workers' Union, the National Union of Metalworkers of South Africa and the Tirisano Transport Workers' Union had been negotiating since January.
The negotiations have been facilitated by the SARPBC with the employer associations, the Commuter Bus Employers' Organisation and South African Bus Employers' Association.
This is what is at stake:Unions want a 12% across the board wage increase;They want the minimum basic wage to be R8 000 per month;They want full pay for dual drivers on long distance;Unions want night shift to be between 16:00 and 06:00, instead of the current 20:00 to 03:00.Employees are offering a three-year across-the-board increase - 7% for year one, 7.25% for year two, and 7.5% for year three.
Satawu said employers want to keep the current basic minimum wage at R6 070.
Employers also want industry first-timers to earn R6 070 regardless of whether the company's minimum wage is higher or not.
Workers also want to be compensated for "sleeping out", and want "decent" accommodation.
Source: News24
Photo: IRIN
(File photo)
Thousands of commuters will wake up on Wednesday to the nationwide bus strike that is set to kick off at 05:30 while taxi and rail operators are bracing for crowds and long queues.
Nationwide bus services such as MyCiTi in Cape Town, Putco, Rea Vaya and Gautrain bus service in Gauteng and Algoa Bus Company in the Port Elizabeth area are among those whose services will be suspended.
Others include Greyhound, Buscor and Mphakathi in Mpumalanga, Bojanala in the North West, Mayibuye in East London, Go George in George, Areyeng in Tshwane and Lowveld Bus Company in Limpopo.
Bus drivers are demanding better pay and working hours.
The National Union of Metalworkers (Numsa) of SA, which has members in the bus sector, said they had rejected a 7% increase and were demanding 12%.
Other demands included a subsistence allowance for drivers who did doing long distance travel, and were forced to sleep out.
"Numsa wants to inform the public that the decision to embark on a strike was not taken lightly. In fact, we took this decision as a last resort," said the union's general secretary Irvin Jim.
He urged bosses to return to the negotiating table as soon as possible for a quick settlement.
"Obviously our taxi ranks are going to be packed," said Central Unity Taxi Association (CUTA) chairperson Ernest Stofile.
While having no beef with the bus drivers' strike, CUTA is expecting Wednesday to be very busy, and will start operations earlier than usual at 04:00.
However, Stofile said taxi owners were bound by very strict route permits so they may not go off-route for commuters. Going off-route would lead to permits being revoked, so there are areas where they will not be able to operate.
Taxis ask for bus lanes to be kept open for them
For example, there is no direct legally permitted minibus taxi route between Table View, north of Cape Town, and the CBD, he said. This is due to agreements that set in place the Integrated Rapid Transport system which includes the MyCiTi bus, whose drivers will also be on strike.
Instead, to travel to Cape Town CBD for work by minibus taxi, Table View residents will have to catch a taxi to the Joe Slovo taxi rank, and then change taxis to catch a taxi into the CBD. The return journey is done in reverse.
Stofile said it would be a great help to taxi drivers if private vehicles kept the right-hand lane of the N2 open for them for ferrying commuters to work and back.
This lane is usually reserved for buses and taxis during peak hour.
JP Smith, member of the mayoral committee for safety and security and social services for the City of Cape Town, urged drivers of private vehicles to obey the law in this regard
"I have no clue how I am going to get into town tomorrow," said one student at the MyCiTi Civic Centre terminus in Cape Town.
"There are no taxis in my area, so I will have to walk quite far to get to an area where there are taxis," he added. "I just don't know what I am going to do."
CCMA talks
A woman waiting for a bus at the Golden Arrow bus station in Cape Town, works in a tuck shop, and said that her boss told her "safety first" regarding the bus strike, and gave her the option of staying at home.
"So I will probably stay at home," said the woman who was not sure if she would get her pay for the day of work she would probably miss.
She does not live near a rail route, but Metrorail said it would monitor the situation and extend service times where possible.
The vendors who rely on passing trade at the Golden Arrow bus station said they would probably also stay at home for the day as a precaution.
A cellphone repairman said he would make the call on Wednesday morning whether it would be safe for him to go into work next to the bus station.
"I will just wake up and decide," he said.
Meanwhile talks to resolve the bus drivers' pay dispute could start at the Commission for Conciliation Mediation and Arbitration (CCMA) as soon as Thursday.
"Unfortunately we were not able to stop the strike. But we hope to start at the CCMA on Thursday," said Gary Wilson, secretary general of the South African Road Passenger Bargaining Council on Tuesday afternoon.
Comment was not immediately available from the CCMA, but South African Transport and Allied Workers' Union spokesperson Zanele Sabela said the union had just received the news that the CCMA would intervene.
Source: News24
By Sulayman Bah
Ali Sowe over the weekend became the best scorer in Albania's Super League.
The Gambian netted in table-topping Skenderbeau Korce's hard-fought 3-2 win over mid-table occupants Kamza.
The 23-year-old grabbed the second goal to put Korce two goals up before Kamza rallied late to equalise 2-2 prior to Adeniyi stabbing in the winner. It was Sowe's 13th league goal with seven games to end of the season.
Ali now headlines the goal chart, one ahead of Bakaji, Reginaldo and Guri who're all on 12 goals each.
It would be time well spent in Albania for the former Gamtel FC attacker if he goes on to win the title and golden boot.
Dubbed Drogba by locals back home, Sowe is putting up a strong case to be considered for a starting berth by Chievo Verona at end of his loan spell in Albania.
The Gambian is on a season-long loan at Albanian Super League side from parent club Chievo Verona of the Italian Serie A.
Ali is offloaded there to rake up playing time in efforts to return a finished product for the Italian outfit.
And the erstwhile Gamtel FC front-man seems to be achieving just that after scoring thirteen times in twenty-seven games he'd started in attack.
His newfound goal scoring streak is a far cry from the dipped form that once dogged and reduced him to a desolate figure ridden with successive injuries last term.
Elsewhere, Musa Barrow was handed his first Serie A start against Inter Milan in a game that ended goalless with the 19-year-old Gambian getting subbed out in the second-half.
By Sulayman Bah
Gambia Cricket national team over the weekend bit the dust to hosts Nigeria in the T20 Africa qualifiers.
Staged at the Tafawa Balewa Cricket Oval in Lagos, captain Chimezie Onwuzulike inspired a Nigerian outfit into a straight two wins after they also spanked Sierra Leone in the opening fixture.
In a game that had Basiru Jaye as the standout for Gambia, saw Nigeria wheel into 175 runs of 5wickets in 20 overs.
Then Nigeria's vice-captain Ademola Onikoyi top scored with 75 runs out of 33 balls with nine hours and two sixes. The routing continued with Gambia's Pa Assan Faye, Muhammed Manga Andrew Jarju batting on 29 runs of 16 balls, 24 and 15 runs respectively.
In other games, Ghana eased past Sierra Leone, setting up a must-watch rivalry between them and Nigeria.
The International Cricket Council World T20 Africa 'A' wraps up April 22nd, 2018.
By Elizabeth Mosima
Day 14 matches of the national championship took place in stadiums across the country on Sunday April 15, 2018.
Three teams are dominating the away phase of the MTN Elite One championship for now. That is the result of the 14th playing day of the national championship that took place in stadiums across the country on Sunday April 15, 2018. They are Coton Sport of Garoua, UMS Loum and Fovu of Baham. The teams are leading the league table with 27 points each and are separated by goal difference.
A total of nine matches were played with 25 goals scored and one draw recorded. Coton Sport, the current league leaders, humbled Feutcheu FC 4-0 at the Bafoussam Omnisports Stadium. The away win puts Coton Sport on top of the league table. That was the best result for the team since the start of the season and the second victory for Coton Sport in the last five games.
At the CAF Football Training Centre in Mbakomo Yaounde, current champions, Eding Sport FC, lost to APEJES Academy 1-2. At the Limbe Centenary Stadium Bamboutos beat UMS Loum 2-1.
The victory was the first for Bamboutos and two draws and two defeats in five matches. At the Yaounde Military Stadium Dragon Yaounde beat Yafoot 41. Dragon now occupies the 13th position on the league table with 15 points. Dragon now has three wins and two defeats in the last five matches.
In all, 25 goals were scored with four home wins from teams like YOSA, Union Douala, Astres Douala and APEJES. Four teams won away from home. They are Coton Sport, Dragon, UMS, and Fovu. One game ended in a draw.
The match between Stade Renard and AS Fortuna ended in a 0-0 tie. AS Fortuna now records four draws and one defeat in the last five games while Stade Renade has two draws and two defeats with only one victory.
Some players also distinguished themselves during the 14th playing day in the likes of Marius Mouandilmaji of Coton Sport who increased his goal tally to ten this season while Junior Rostand Mbai scored the hat trick for Dragon bringing his goal tally to nine for this season. Meanwhile, three teams are in the relegation zone.
They are Colombe of Dja and Lobo 14 points, Yafoot 14 and Aigle Royal 10 points. The 15th playing day has been billed for Wednesday April 18, 2018.
By Elizabeth Mosima
Even though the country won three medals, their output at the games leaves much to be desired.
The 21st Commonwealth Games have come and gone. The event ended at the Carrara Stadium in Gold Coast on Sunday April 15, 2018. For close to two weeks over 6,600 athletes and team officials from 71 countries in the Commonwealth competed in 18 sports disciplines and seven para sports.
Cameroon took part in the competition in six disciplines with 42 athletes. The disciplines are boxing, weightlifting, badminton, basketball, wrestling and basketball.
Cameroon's performance at the games leaves much to be desired. Before leaving the country the Minister of Sports and Physical Education, Bidoung Mkpatt challenged the athletes to be worthy ambassadors of Cameroon through brilliant performances and exemplary conduct. However, the reverse was true given the poor showing and misconduct of the athletes in Gold Coast.
Out of the six disciplines only boxing, weightlifting and athletics won medals for Cameroon. Clémentine Meukeugni won bronze in weightlifting, Seyi Wilfired won silver in boxing and Marcel Mayack II got bronze in triple jump. Cameroon finished 32nd out of 71 participating countries.
The performance of team Cameroon at the 21st Commonwealth Games is the worst since their first participation in Kuala Lumpur in 1998. In the last edition in Glasgow in 2014, Cameroon won seven medals; one gold, three silver and three bronze.
Even in weightlifting where Cameroon has had its best performance in the Commonwealth Games, only a bronze medal could be won. The absence of medal hopefuls like Auriol Dogmo, African shot put champion, also affected the performance of Team Cameroon.
Apart from the performances of the athletes, Cameroon's participation at the Commonwealth Games has been described as disgraceful by many following the defection of eight athletes from the group. Out of the eight runaways five were boxers who left the group for reasons best known to them.
That has always been the case in previous editions. The fact that some of the athletes absconded was enough reason to discourage the others and even hamper their performance in the course of the competition.
Efforts by government to ensure the smooth participation of athletes at the Commonwealth Games have not received attention from all and sundry as some believe it is an opportunity to seek for adequate training and better lives.
However, government is continuing with its efforts in providing the best conditions for the training of athletes for future international competitions.
J'aime
'Confused' UN envoy Nikki Haley hits back at White House
These are external links and will open in a new window

Copy this link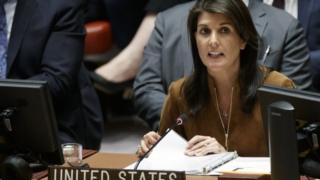 US ambassador to the UN Nikki Haley has fired back after a White House aide accused her of "momentary confusion" over new sanctions against Russia.
"With all due respect, I don't get confused," Ms Haley told Fox News television.
She was responding to comments by White House economic adviser Larry Kudlow.
On Sunday Ms Haley said the US was preparing new sanctions against Russian firms. But the White House later said no such action had yet been decided.
In her initial remarks, made on CBS television, Ms Haley said the fresh measures would target "any sort of companies that were dealing with equipment related to [Syrian President Bashar al-] Assad and chemical weapons use".
She said, the new sanctions would send a "strong message" to Russian leaders.
, The New York Times reported. The spat became public on Tuesday, when Mr Kudlow sought to clarify the administration's position on the sanctions.
He said Ms Haley was "doing a great job", adding: "There might have been some momentary confusion about that. I think the issue here is we have a set of sanctions and additional sanctions are under consideration but have not been determined."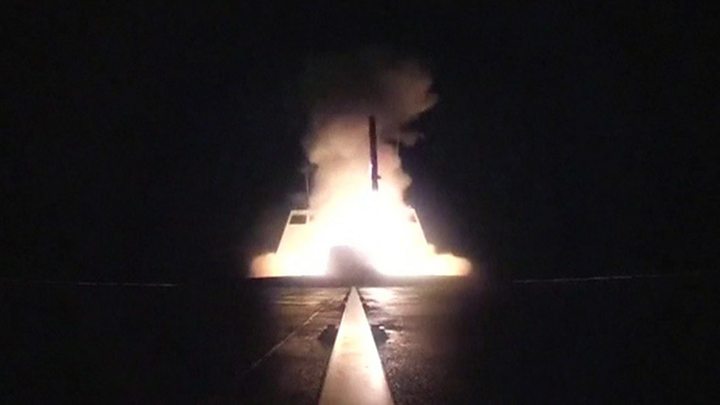 After Ms Haley denied being "confused", in an interview hours later, Mr Kudlow called her to apologise, the New York Times reported.
"I was wrong to say that," he told the newspaper. "She was basically following what she thought was policy. The policy was changed and she wasn't told about it, so she was in a box."
However observers say the exchange has highlighted rifts within the Trump team.
Ms Haley is regarded as a major foreign policy figure in the administration, especially since the dismissal of Secretary of State Rex Tillerson last month.
Tensions between Russia and Western countries have risen since the US, the UK and France carried out strikes in Syria last week in response to an alleged Syrian chemical weapons attack.
Russia and Syria, its ally, insist that no chemical attack took place in the rebel-held town of Douma on 7 April.
Canadian Melina Roberge jailed over cruise ship drug scheme
These are external links and will open in a new window

Copy this link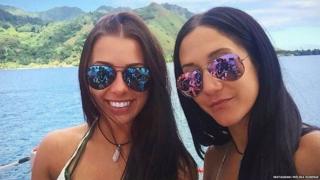 A Canadian woman who helped smuggle cocaine into Australia on a cruise ship has been jailed for eight years.
Melina Roberge, 24, was one of three Canadians who pleaded guilty to the import of 95kg (210lb) of drugs on the MS Sea Princess.
Roberge had agreed to pose as a tourist on the trip in exchange for money, a court heard.
A judge said she was also motivated by the chance to post "glamorous" travel photos on social media.
Australian police discovered A$21m (£12m; $16m) of cocaine in cabins on the ship in August 2016 after it docked in Sydney following a trip around the world.
Roberge's cabin mate, 29-year-old .
Andre Tamine, 64, is still to face sentencing over his role in the operation.
Authorities have described the drug seizure as the largest Australia has ever had on a commercial boat or plane.
'Seduced by lifestyle'
On Wednesday, New South Wales District Court Judge Kate Traill said she accepted that Roberge was genuinely remorseful and had a good chance of rehabilitation.
But the judge criticised Roberge's "vacuous" decision-making, saying she had been influenced by seeking validation online.
"She was seduced by lifestyle and the opportunity to post glamorous Instagram photos from around the world," Judge Traill said.
"She wanted to be the envy of others. I doubt she is now."
The judge said the case highlighted the negative influence that social media could have on young people.
Roberge had pleaded guilty to importing a commercial quantity of cocaine.
Southwest Airlines jet engine 'explosion' leaves woman dead
These are external links and will open in a new window

Copy this link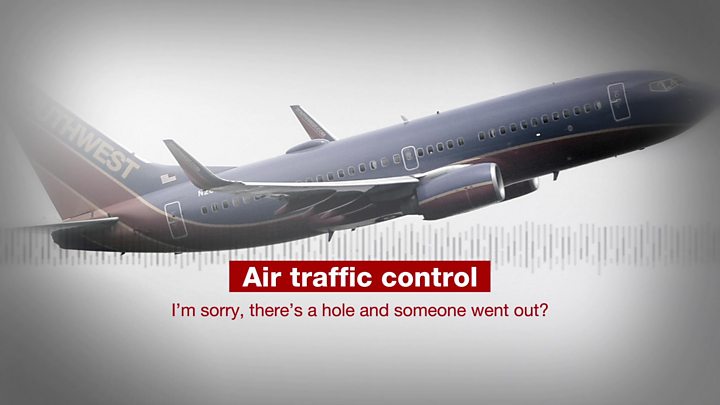 A woman who was partially sucked out of a window of a US passenger plane after an engine exploded in mid-air has died.
Southwest Airlines Flight 1380 made an emergency landing in Philadelphia after a window, wings and fuselage were damaged. Seven passengers were injured.
Initial findings say an engine fan blade was missing. In a recording, one of the pilots can be heard saying "there is a hole and someone went out".
The last passenger death on a US commercial flight was in 2009.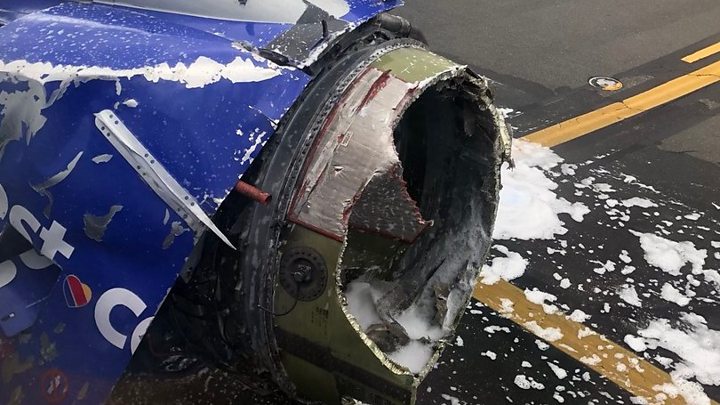 The Boeing 737-700 had been en route from New York's La Guardia airport to Dallas, Texas, with 143 passengers and five crew when the incident happened.
Witnesses say an engine on the plane's left side blew, smashing a window and causing cabin depressurisation that nearly sucked the woman out of the aircraft.
She was pulled back in by other passengers.
The plane made a safe landing at 11:20 (15:20 GMT), fire officials said.
The dead woman was Jennifer Riordan, a mother-of-two and bank vice-president at Wells Fargo in Albuquerque, New Mexico, .
In the air traffic control recording released by NBC News, pilot Tammie Jo Shults is heard saying: "We have a part of the aircraft missing, so we're going to need to slow down a bit."
Asked if the plane is on fire, she says it is not but adds: "They said there is a hole and someone went out."
The former Navy pilot was at the controls when the plane landed.
The US Federal Aviation Administration has opened an investigation.
The National Transportation Safety Board (NTSB) said a preliminary investigation had revealed that an engine fan blade was missing and there was evidence of metal fatigue at the point where it had apparently broken off.
NTSB Chairman Robert Sumwalt said part of the cowling - the engine's covering - was found in Bernville, Pennsylvania, about 70 miles (112km) from Philadelphia.
"It is very unusual so we are taking this event extremely seriously," he said, adding that the investigation could take 12 to 15 months.
Mr Sumwalt told reporters the type of engine, a CFM56, is "very widely used in commercial transport".
Southwest Airlines said it was accelerating its inspection programme for CFM56 engines "out of an abundance of caution" and said inspections should be completed over the next 30 days.
What a flight! Made it!! Still here!!

— Joe Marcus (@joeasaprap)
End of Twitter post by @joeasaprap
In a statement, Southwest said it was "devastated" and extended sympathy to all those affected by the "tragic event".
The Philadelphia Fire Department said one passenger had been taken to hospital in a critical condition while seven other people were treated for minor injuries at the scene.
Philadelphia Fire Commissioner Adam Thiel told a news conference that passengers and crew "did some pretty amazing things under very difficult circumstances".
First responders "found a fuel leak and small fire in one of the engines", he said, adding that they used foam to extinguish the flames.
'Loud bang'
Images have been shared on social media showing passengers sitting in oxygen masks as the plane shudders around them.
"All of a sudden, we heard this loud bang, rattling..." said one passenger.
These are the hero's of SWA 1380 NYC to Dallas We lost an engine mid-flight and they guided back to Philly saved 149 on board

— Kristopher Johnson (@EMMS_MrJohnson)
End of Twitter post by @EMMS_MrJohnson
"It just shredded the left-side engine completely... it was scary," .
Timothy Bourman, a pastor from New York City, he had been sitting in the rear of the plane when he heard a loud boom.
"All the sudden, it felt like we dropped 100 feet," he said.
"We were kind of out of control for a while. It seemed like the pilot was having a hard time controlling the plane. Honestly I think we just all thought we were going down."
When flight attendants told passengers to brace for impact, Mr Bourman said he and his wife worried for the worst.
"We're just all really thankful to be alive right now," he said. "Thankful to God, thankful to that pilot."
Passenger Marty Martinez posted a brief Facebook live with the caption: "Something is wrong with our plane! It appears we are going down! Emergency landing!! Southwest flight from NYC to Dallas!!"
After landing, he told CBS News that it felt like the plane was "free-falling", and added that he saw one injured woman being taken off the plane by rescuers.
"There was blood everywhere," he said.
"First there was an explosion and then almost immediately the oxygen masks came down and probably within a matter of 10 seconds the engine hit a window and busted it wide open."
Facebook seeks facial recognition consent in EU and Canada
By Leo Kelion
Technology desk editor
These are external links and will open in a new window

Copy this link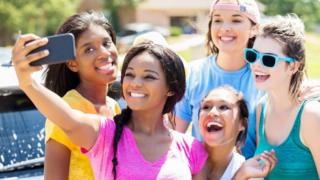 Facebook has started asking European and Canadian users to let it use facial recognition technology to identify them in photos and videos.
Facebook originally began face-matching users outside Canada in 2011, but stopped doing so for EU citizens the following year after protests from regulators and privacy campaigners.
The new request is one of several opt-in permissions being rolled out in advance of a new data privacy law.
The move is likely to be controversial.
The company is currently embroiled in a privacy scandal related to the use of its members' personal information by the .
The social network is also facing a for deploying the facial recognition technology there without users' explicit consent.
"Biometric identification and tracking across the billions of photos on the platform exacerbates serious privacy risks to users," commented Silkie Carlo, director of UK civil liberties group Big Brother Watch.
"Facebook now has a duty to prove it has learned how to respect the law, not to prove it can take its surveillance capabilities to new depths."
Users outside the EU and Canada will be prompted to review a similar set of privacy controls in the coming months, but they will continue to be subject to facial recognition unless they opt out of the system.
Facebook's face-matching tech
The by assigning each user a unique number called a template. This is calculated by analysing the way they look in their profile photograph and other images they have already been identified in.
Untagged faces are then represented in a similar manner and compared to the database of templates.
When a match is found, Facebook prompts both the person posting an image and the people appearing in it to apply the relevant name tags. In addition, it uses the tech to detect when a scammer is attempting to use a stolen photo as their profile picture.
It also helps Facebook to offer new "friends" suggestions.
When new connections are made, users have more reason to spend longer on Facebook's app and website.
This lets the firm show them more adverts while also helping it learn more about their interests, which in turn lets it better target future ads.
Pre-ticked boxes
The new settings are being deployed ahead of the EU's General Data Protection Regulation (GDPR), which comes into force on 25 May.
The law tightens existing privacy rules, forbids the use of pre-ticked boxes for consent, and increases the amount organisations can be fined for non-compliance.
Under the new system, users click a single button saying "accept and continue" to turn on face recognition, but have to delve deeper into the "manage data setting" options to confirm they want it turned off.
As has previously been the case, Facebook will not include under-18s in its face-matching database. And it has said that if users opt in but subsequently change their minds, it will delete their face templates, making further matches impossible.
Even so, the data watchdog involved has yet to sign off on the proposal.
"There are a number of outstanding issues on which we await further responses from Facebook," Ireland's data protection commissioner told the BBC.
"In particular, the Irish DPC is querying the technology around facial recognition and whether Facebook needs to scan all faces - ie those without consent as well - to use the facial recognition technology.
"The issue of compliance of this feature with GDPR is therefore not settled at this point."
Sensitive data
Facebook will also be asking for the following consent to meet its new obligations:
if a member has added information about their religious views, political beliefs or sexuality, they will be asked whether they agree to continue allowing that information to be displayed to others and whether they permit Facebook to use the data to target ads and provide other personalised recommendations
users will be asked if they authorise data gathered from elsewhere - including third-party websites and apps - to be used to pick which ads are shown to them on Facebook and Instagram
Under GDPR, children are also afforded added protections, which the EU's members can decide to limit to those under 13 or extend to those under 16.
Facebook already bans under-13s from being members.
But in affected countries, it will now ask under-16s for the permission of a parent or guardian to:
show adverts based on their interests
include their religious and political views in their profiles
allow them to express their sexuality by registering whether they are "interested in" men, women or both
To do this, the firm will either require them to send a permission request via Facebook itself or provide an email address that the older party can be reached at.
In the case of the latter, the company has confirmed that it will rely on the youngsters to provide an accurate address and does not plan its own identity checks.
opinion
By Laurie Goering | @lauriegoering | Thomson Reuters Foundation
The coming technological revolution means more - and less - than you might think for the world's poor
What does the coming "Fourth Industrial Revolution" - an economic transformation built on artificial intelligence, robotics and other technological fusion - mean for the world's poor? Both more - and less - than you might think.
Fully 75 percent of the world's poor are not-very-productive rural farmers, many of them in Africa, says Gargee Ghosh, who is studying challenges around the uptake of new technology in things like health, sanitation and agriculture for the Bill and Melinda Gates Foundation.
Technological advances might give them easy and low-cost access to detailed digital soil maps and better weather information via smartphones, for instance, which alongside new seeds resistant to climate change extremes could improve incomes and food security, she said.
But that connected, productive new world might not be so easily achieved. Women are 14 percent less likely to have a mobile phone, according to the mobile phone industry association, Ghosh said - and women are the ones doing a lot of the farming in Africa. In Asia, women are 40 percent less likely than men to have a phone, she said.
"If you think you're going to reach women with better medical care and farm advice (using mobiles), we have a way to go," she said. And the problem is not a technological one, about the price or design of phones, but rather about policy rules - like needing government-issued identification to get a phone account, and women being less likely to have that.
In terms of getting a tech revolution to work for people, "the accompanying policy ... is almost always as important as the product itself," Ghosh said.
And as rich countries worry about potential job losses to robots and artificial intelligence, plenty of poorer countries don't see the same looming problem - they already have legions of unemployed and may in some ways be uniquely poised to take advantage of the coming changes.
South Africa, for instance, may have the largest youth unemployment rate in the world, said Maryana Iskander, the head of Harambee Youth Employment Accelerator, which is trying to move young people into work in that country.
There, as in much of Africa, "nobody has an expectation of a straight line from school to a tidy job", she said. "People are used to having to zig-zag in their economic life."
That ability, combined with help now to train people in entrepreneurial skills, could leave South Africa poised to benefit from the economic disruption of a new industrial revolution, said Nicola Galombik of Harambee.
But, again, the idea that near-universal access to mobile phones means clever new tech can easily be pushed out via the devices "is a myth", Iskander said.
Many of the 40,000 young people who have found a first job through Harambee share a mobile phone with two or three other people, and don't have a data plan, only texts and voice calls, she said - and they don't answer calls from out-of-town numbers they don't know.
What also needs a rethink, says Dan Ariely, an expert on behavioural economics and marketing at Duke University, is the assumption that a technological revolution able to reach more deeply and frequently into people's everyday lives will largely be a benefit for the poor.
He worries about what he calls "abusive technologies" - ones that, for instance, might entice people into spending their scarce cash unwisely by making it easier to buy.
"Think about the ability to resist temptation," he said. "Is this technology in the aid of people, or the company that is producing it?" Such technologies "have tremendous capacity to be the most abusive to the most vulnerable", he said.
Any views expressed in this article are those of the author and not of Thomson Reuters Foundation.
By Yosef Ketema
Quality health care is essential for the welbeing of a society
In developing countries, the health care system is struggling with diverse health problems that stretch from communicable diseases like AIDS, malaria and non-communicable diseases like hypertension, diabetes and other chronic diseases. Moreover, other factors related to number, quality and capability of health care workers with less effective management of the sector are also declining the effectiveness of the system. Ethiopia, in order to overcome such aforementioned problems, launched national health care quality strategy in 2016 that is being implemented till 2020. The strategy aims to provide more effective, more accessible and more equitable care for every citizen, all the time. All patients regardless of age, geography, or income will have equal access to reliable, excellent clinical care which protects them from harm and treats them with dignity and respect.
The strategy has also its focus on health care system from prevention to palliative care. It gives special emphasis on reducing maternal mortality, prevention and management of sever acute malnutrition which affects about 40 percent of country's children, effective management of pressing diseases of communicable and non communicable which takes 30 percent share of causes of deaths in Ethiopia and timeliness of clinical and surgical services.
Of course Ethiopia has achieved a milestone in improving its public health care system in the past decades. It is one of exemplary countries in achieving millennium development goal through reducing children's mortality rate by nearly 70 percent even three years before the deadline.
Speaking at 54th annual conference of Ethiopian Medical Association last Thursday, Minister of Health Professor Yifru Birehan explained that Ethiopia also reduced malaria by 80 percent in the last ten years. Beyond this, guided by prevention oriented health policy, the nation has enjoyed so many improvements in advancing the rural community's knowledge of preventing diseases and expansion of health centers, according to him.
Despite of the smart programmes and past achievements, the sector has also a number of bottlenecks that resulted in negatively shadowing on the quality health care services citizens are receiving. To emphasize on some of them: lack of practitioners, health care centers and medical equipment facilities that are very crucial for the effectiveness of the services the sector provides.
Particularly when it comes to health care professionals, according to researchers on the issue like Dr. Tsion Assefa, even though the country is producing large number of medical doctors annually, many of them are found in abroad. She also added that in order to fill this gap and meet the public demand, the government decided to enroll massive number of students in health care profession studies.
Presenting the findings of her research on the conference, she said that there is a miss much between enrolment limit and resources available for training. But the government is working relentlessly to manage this constraint, she added.
Furthermore, Dr. Tsion recommends that ministries of health and education as well as medical schools need to work closely together to minimize consequences of the problems. "In addition to this, they should work on the underlying and basic problems. Physicians should also exercise free dialogue and tolerance with leadership and management." She also added that more longitudinal studies are needed to examine the effect of massive production.
Ethiopian Medical Association President Dr. Gemechis Mamo also said, "The association is working to enhance quality of graduating health professionals by updating their knowledge of their fields and technologies."
In spite of the aggressive expansion of addictive drug using habits that are against public health, the sector is showing good results that can enables to tackle its challenges. He also said that the number of medical schools is doubled ten times in last two decades and the private sector involvement in medical service provision is also highly increasing, but; "It needs all stakeholders hard working in order to provide quality and ethical medical services for the society," Dr Gemechis stressed.
By Mengisteab Teshome
As agriculture is the foundation of nation's economy accounting for 43 percent of the gross domestic products, 80 percent of exports and 83 percent of the total employment, working on accessing farmers with various technology and professional seed supply is crucial, according experts in the field.
Dire Dawa Agriculture bureau extension expert Mohammad Abdullahi said that areas with short rainfall season ought to be provided with necessary agricultural technologies.
Operation manager at Fair Planet, Israeli organization working to empower the small farm holders, Dr. Shoshana Hara said that her organization is working here to transfer skills and knowledge on usage of professional seed and improve the productivity and income of small holder farmers. "We are working with Haromaya University and local administration. Together with the Dire Dawa Agriculture bureau, we also developed a unique extension methodology in which we train the trainers, experts, and development agents. We train hundreds of lead farmers every year. We visit the farmers in their own fields. We had learnt that professional seeds are increasing farmer's yields more than five times. From a small plot of high quality vegetables in only one production season, farmers can double their annual income, improve livelihood.
"We are supplying farmers with best performing varieties of seeds suitable with local agro-climatic conditions and farming practices. Access to high-quality seeds leads to economic growth and better livelihood for smallholder farmers. We are working in Oromia State and Southern Nations, Nationalities and Peoples' State (SNNPS). We are witnessing that community's livelihood is improving," she added.
Ministry of Agriculture and Natural Resource Dr. Eyasu Abreha for his part noted that the government has made agriculture its primary priority and the national strategy focuses on Agricultural Development Led-Industrialization (ADLI) strategy. "The concept underlying ADLI is an export led development strategy aimed at promoting economic growth in Ethiopia coordin ating agriculture and industrial development at same time. Within the framework of ADLI the government initiated Agricultural Development Programme with the objectives of ensuring food security," he added.
He further noted that the government has introduced specific policies and provided technical and institutional support to farmers, in its drive to increase food production through intensive cultivation. "These policies include fertilizer supply and distribution, improved seed supply and distribution, development of small scale irrigation, conservation, of natural resources and environmental, agricultural extension as well as marketing and price policy."
According to him, because of these policies, the country has achieved encouraging growth, double digit economic growth over a couple of decades.
"Improving agriculture and food security lies in improving the seed system since small holder farmers are facing shortage of quality seeds. Poor seed combined with climate change is exacerbating the already food shortage," Dr. Eyasu said.
The minister further said that the goal for vegetable crops in the second Growth and Transformation Plan (GTP II) is to increase the average productivity of vegetables from 109 Quintals/ha in 2017to 142 Quintals/ha by the end of 2020.The total volume of produce will increase from 960 thousand tonnes at the base year to 2.3 million tonnes at the end of the plan period, according to him.
He finally said that one of the major considerations to increase production and productivity with quality is the capacity to supply healthy, resistant and productive seed and seedling.
"As I understand the Fair Planet goal is to identify suitable vegetable varieties for various agro-climatic regions of Ethiopia and thereby bridge the gap between high quality seed sources and the small holder farmers need for quality seed," the minister stated.
The writer of this piece approached Fatuma Mohammad who was from Dire Dawa and the owner of a farm land of 1.8 hectare. She said, "I used to produce maize sorghum on rain seasons and breed animals that were not productive; but I contacted Dire Dawa Agriculture bureau to assist me how I should manage my farm and met my goal. I received quality seed and how to develop well water that transformed my income now I had potatoes and paper over 900 trees of hundred sustainable plants. Recently, I have supplied my products to the market and collected over 30 thousand Birr; I had more vegetables to sell. I am also planning to produce three times per year."
A small farm land owner from Hano village in Dire Dawa Sani Musa said, "We are blessed by the packages and we are producing vegetables. Apart from securing our food security, we are supplying the market. Through using professional seeds, we are producing quality products."
According to Dire Dawa Agriculture bureau extension, more than 969 households have benefited from the packages the government facilitated. It has been working with development partners like Fair Planet to scale up the best practices in the agriculture sector.
By Webmaster Admin
FDA Managing Director, C. Mike Doryen
At long last, following legislative approval on August 22, 2017, the Grebo-Krahn National Park was formally launched over the weekend in Zwedru, Grand Gedeh County, before a record crowd, including citizens of River Gee, an FDA release has said.
The ceremony, which was overwhelmingly graced by hundreds of concerned community dwellers, as well as chiefs and elders in the area, certainly indicates Liberia's reaffirmation to uphold biodiversity conservation efforts in the sub-region consistent with international best practices.
Speaking at the elaborate ceremony while officially launching the park for and on behalf of the Government of Liberia (GoL), FDA Managing Director C. Mike Doryen, who officially launched the project, lauded the citizens for their commitment and firm cooperation that generated the fruitful conduct of the historic event, which he said forms an important part of government's pro-poor policy.
Doryen said the government will exert all efforts to ensure that the park regularly remains Liberia's pride now and in the future.
According to the release, Mr. Doryen outlined the benefits the citizens stand to reap, such as job creation and other basic social and economic empowerment as a result of the establishment of the park.
He also praised and recognized the efforts of partners in the Liberian forest sector, who had over the years supported government's dream of creating the Grebo-Krahn Park, which Doryen described as a "worthy venture as far as preserving our heritage is concerned."
In separate statements, representatives of the collaborating partners, including GIZ/AMBERO, SCNL, WABICC, AHT/KFW, and Wild Chimpanzee Foundation (WCF), among many others, thanked the citizens for their understanding and cooperation in making the dream come true, a dream they described as a millstone for Liberia.
They pledged to always remain supportive in the effective management of the park.
Earlier the chiefs, elders and youth leaders who separately made remarks, praised government for the establishment of the park, but challenged partners to live up to their share of commitment.
They called for needed development initiatives within communities bordering the park in terms of satisfying their social and economic needs.
The superintendents of Grand Gedeh and River Gee counties made remarks, each admonishing the citizens to remain law abiding as opposed to pursuing violent means to solve problems.
Superintendent Kai Farley of Grand Gedeh County assured the citizens that he will ensure a proper representation of their interest, which will be consistent with benefits associated with the establishment of the park.
Farley also promised to ensure that the national interest attached to this park remains protected at all times in line with international best practices as far as the conservation of biodiversity is concerned.
In a related development, a similar launch of the Gola National Park is expected to take place in Tima Town,Gbarpolu County, tomorrow.
Through the 2006 National Forestry reform law, the Liberian government registered its commitment and firm political will to conserve 30 percent of its forest landscape as protected areas primarily to benefit present and future generations.
To this end, Liberia is cherished in the sub region for observing and upholding this policy thereby becoming a compliant nation in the sub-region consistent with international expectations.
Experts say conditions on the continent are great for virtual currency
Interest in cryptocurrency, a form of digital currency, is growing steadily in Africa. Some economists say it is a disruptive innovation that will blossom on the continent.
Cryptocurrency is not bound by geography because it is internet based; its transactions are stored in a database called blockchain, which is a group of connected computers that record transactions in a ledger in real time.
The difference between cryptocurrency and, say, Visa or Mastercard, is that a cryptocurrency is not now regulated by government and doesn't need middlemen, and transactions rely on the internet, which means they can happen anywhere in the world.
The big cryptocurrency global brands include Bitcoin, Litecoin, XRP, Dash, Lisk and Monero, but Bitcoin leads the pack in Africa. Created in 2009 by a person or people with the alias Satoshi Nakamoto, investors hope Bitcoin becomes the new mode of financial transaction in the digital age.
"Africa is rarely mentioned among the largest markets for cryptocurrency, but it may be set to steal a march over other markets," says Rakesh Sharma, a business and technology journalist.
Mr. Sharma says that citizens of countries battling high inflation are likely to opt for cryptocurrency, because "with their paradigm of decentralization, cryptocurrencies offer an alternative to disastrous central bank policies."
Stealing a march
South Sudan's inflation rate was 102% between September 2016 and September 2017, according to the World Bank. Other countries with double-digit inflation rates include Egypt, Ghana, Malawi, Mozambique, Nigeria, Zambia and Zimbabwe. It is no surprise that some of these countries are among the main Bitcoin economies in Africa. The main Bitcoin countries are Botswana, Ghana, Kenya, Nigeria, South Africa and Zimbabwe, according to gobitcoin.io, a website dedicated to Bitcoin news in Africa. The BBC adds that cryptocurrency is gaining ground in Uganda.
When Zimbabwe's inflation skyrocketed in 2015, forcing authorities to print $100 trillion notes (each worth just $40), some Zimbabweans turned to Bitcoin.
Zimbabweans and citizens of other African countries transact in Bitcoin "as opposed to their local currencies, which are plagued with hyperinflation," comments Emmanuel Tokunbo Darko, vice president of marketing for ICOWatchlist.com, a platform that hosts cryptocurrency tokens.
There will be 725 million mobile phone subscribers in Africa by 2020, according to the GSM Association, which represents the interests of mobile operators globally. That means more Africans will have the tools to plug into the cryptocurrency ecosystem, says Mr. Sharma.
"I check my Bitcoin every day [on my mobile phone] and any chance I can get. Any minute, any hour, anytime, as often as I can," Peace Akware, a Ugandan millennial, told the BBC.
Bitcoin spreads
That African governments are not now regulating cryptocurrency may be a factor spurring its growth on the continent; however, there is no guarantee that governments will not change their current mindset.
Rather than simply not wanting to, governments may be powerless to regulate cryptocurrency, the Nigerian central bank indicated recently. Currently tackling the country's 12% inflation rate, the Nigerian apex bank announced that it could not control or regulate Bitcoin, "just the same way no one is going to control or regulate the internet. We don't own it."
Fearing a collapse of the banking industry or arbitrary appropriation of money by the government, Africans without access to banks and who live in politically unstable countries could be attracted to cryptocurrency. "Bitcoin transactions help to eliminate the procedural bottlenecks that plague traditional banking and financial services," Mr. Darko explains.
Some 15 cryptocurrency-related operations began in Africa in the past year alone, reports Mr. Sharma. But South Africa-based Luno Exchange, established in 2013 and now boasting 1.5 million customers in over 40 countries worldwide, is the first to be based in Africa.
Others, particularly cryptocurrency-based remittance services, are popping up in various countries. These services include Abra, which operates in Malawi and Morocco, GeoPay in South Africa, BitMari in Zimbabwe and London-based Kobocoin, which was launched by Nigerian entrepreneur Felix Onyemechi Ugoji.
The Plaas Application is a mobile app that enables farmers to manage their stock on the blockchain.
Launched in 2013, Kenya's BitPesa facilitates virtual remittances transfers to both African and international locations, to and from individuals' mobile wallets, where cryptocurrency is stored. LocalBitcoins.com in Kenya reported trading volumes in excess of $1.8 million as of December 2017, underlining the lucrativeness of the business.
"I started mining Bitcoin [in Nairobi, Kenya] in September 2017 and, so far, this is the best business I have ever tried," Gladys Laboi told Africa Renewal, adding: "Under six months, I earned $800 after investing in $700."
Not to be left out, some governments are moving into the virtual currency terrain. Tunisia's eDinar is a government-issued digital currency. Senegal is in the process of creating eCFA, which, if successful, could be emulated by other Francophone countries in Africa.
There will be government-issued cryptocurrencies in Africa in the near future, predicts Shireen Ramjoo, ceo of Liquid Crypto-Money, a South Africa-based cryptocurrency consulting firm.
Industry experts believe that cryptocurrency will be around for years. That Bitcoin users can send money to just about anywhere there is an internet connection for relatively small fees and with no third-party interference is an advantage that standard government-issued currencies cannot offer.
"Every single computer device on the surface of the planet with an internet connection can access information on the blockchain and make 'transactional' inputs onto it. The information cannot be distorted, deleted, modified or destroyed, and [the] computer device has the same information as everybody," says Mr. Darko.
Another recommendation is that transactions are anonymous, and users' information is private and safe; there is little possibility of identity theft, which is common with other forms of digital payment.
As of December 2017, the global demand for cryptocurrency had increased to the extent that a Bitcoin sold for $20,000. Its value had been $1,000 one year prior.
Ponzi scheme
Nevertheless, some industry watchers refer to cryptocurrency as a risky and temperamental scheme, citing the crash to $8,700 in the value of Bitcoin last February, from a high of $20,000 in December 2017.
Without regulations, cryptocurrency is a double-edged sword; there may be gains from time to time, but any precipitous crash in price could leave investors with no escape route. Manasseh Egedegbe, an investment manager based in Nigeria, says that Bitcoin's frenzied prize surge seems like the dot-com bubble at the turn of the millennium.
There is also the fact that cryptocurrency can be used by criminals to funnel funds. In 2011 Bitcoin was a currency of choice for drug peddlers, according to the US Justice Department, which seized almost $48 million worth of illegal contrabands that year, and discovered that the criminals involved had made transactions totaling 150,000 Bitcoins (approximately $130 million.
Countries such as Bangladesh, Ecuador and Kyrgyzstan believe the risks outweigh the gains and have banned Bitcoin as well as initial coin offerings or ICOs, which are used by start-ups to evade the demand for capital by banks and other financing institutions.
Quartz Africa, an online business news publication, reported last December that a similar scheme, Mavrodi Mundial Moneybox (MMM), once had over two million users in Nigeria, while also operating in Ghana, Kenya, South Africa and Zimbabwe.
There are reports that South Africa's central bank is actively studying cryptocurrency and may institute guidelines to foster innovation. Those guidelines could be a slippery slope to regulation. The Sunday Times of South Africa reported in March that 27,500 individuals, including South Africans, lost more than $50 million when they were duped into transferring their Bitcoins into an online wallet. The publication called it "one of the biggest scams to hit South Africa."
At 22% (the world average is 48%), Africa has the lowest rate of Internet usage of any region, according to a 2017 report by the International Communications Union, which may undercut optimistic projections of cryptocurrency and blockchain technology on the continent. Also, poor power supply in many countries continues to impede the internet access on which cryptocurrency largely depends.
Despite some analysts likening Bitcoin and other cryptocurrencies to a Ponzi scheme, many Africans are taking the risk to invest in them.
Other experts, such as Mr. Darko, believe Africa should warmly embrace the innovation. "Truth be told, Africa needs blockchain technology and its resultant cryptocurrencies more than any part of the world," he says.
Photo: Supplied
3D mock-up of the ZACUBE-2 satellite.
Science and Technology Minister Mmamoloko Kubayi-Ngubane will unveil South Africa's most sophisticated satellite on Tuesday ahead of its launch in India in July.
The nanosatellite, dubbed ZACUBE-2, was developed by Cape Peninsula University of Technology (CPUT) and the French South African Institute of Technology as a follow-up to the previous nanosatellite, ZACUBE-1, which was launched from Yasny Launch Base in Russia.
At 4kg, ZACUBE-2 is significantly heavier than ZACUBE-1, which weighed 1.2kg. It is the fourth satellite which SA has launched.
Its dimensions are also larger than ZACUBE-1 at 10cm x 10cm x 30cm and it will circle Earth 550km up in a polar orbit.
Kubayi-Ngubane will attend the launch of ZACUBE-2 later this year.
Department of Science and Technology said the nanosatellite was a "precursor to future nanosatellites expected to constitute the next satellite constellation to be launched by the South African government in the framework of Operation Phakisa blue economy programme".
Development
Developed by the Council for Scientific and Industrial Research (CSIR), ZACUBE-2's imager payload will track forest fires as well as boats off South Africa's coast.
It will receive signals from the ship's Automatic Identification System which will enable authorities to track the position of local and foreign vessels in SA's coastal waters.
The department said that the cost of the launch was R3m and as the funders of the project, the department had already spent R14.7m so far.
The flagship human capital development programme involved 18 engineers and technicians, produced 59 Masters graduates and four PhD graduates as part of the push to develop local technical and engineering skills.
"Sansa strives to grow the local space industry through product, services and skills development. Supporting such programmes as ZACUBE-2, enables the country to benefit from trained and experienced young space engineering experts," said South African National Space Agency (Sansa) CEO, Dr Val Munsami.
Sansa manages the satellite programme in conjunction with the University of Montpellier, the French Embassy and the Paris Chamber of Commerce.
ZACUBE-2 will remain in CPUT's clean room until the end of May before it will be shipped to India for launch.
Source: News24
By Akani Chauke
Johannesburg — ACCESS to digital technology has emerged among the most critical energy trends reshaping the way the energy industry, among other key industries, does business.
While access to energy is regarded as the foundation of life, progress, and education, similarly, as the world continues to change, access to technology is seen as just a vital, where the ability to connect to people, and machines, has been intertwined with that foundation.
Jean-Pascal Tricoire, the Chief Executive Officer of Schneider Electric, while speaking at the Paris Innovation, highlighted access to digital technology as a critical trend alongside decarbonisation, and decentralisation.
The executive pointed out the Internet of Things and the digitisation of devices had provided new methods of delivering data, automation, and analytics to better manage energy and increase productivity and efficiency.
This new technology has provided an opportunity to optimise the entire generation-to-consumption value chain.
"Schneider Electric are proving themselves to be at the forefront of innovation in this regard," Tricoire said.
Albert Fuchet, Schneider Electric Anglophone Africa Cluster President, said the company was the biggest supplier of digital infrastructure on a global scale, earning that position by providing customers with a guarantee of a full secure powertrain when it comes to their automation lines.
"At Schneider Electric South Africa, we speak electricity all the time. And for us, this enormous evolution of electricity we are experiencing is exciting; it has become a full revolution," Fuchet said.
While the information technology sector has traditionally played a marginal role in global electricity consumption at just 10 percent, the demands of the sector are expected to double thanks to the emergence of big data and multiplying at a rapid rate.
"This energy guzzler will become the fastest growing energy consumer in the years to come," Schneider Electric stated.
Against the backdrop of the Nigerian Government's initiative to encourage agriculture, Farmcrowdy is matching investors to small-scale farmers. Russell Southwood spoke to Farmcrowdy co-founder and CEO Onyeka Akumah about how the platform works and its future expansion plans.
Farmcrowdy's founders started doing research on their start-up business in 2016. They were trying to work out which farmers they could invest in and how to go about it.
The small-scale farmers they looked at had problems with things like: accessing loans to extend the area of land they could cultivate; having enough knowledge to use farm inputs; and selling their harvest at a decent price. From the investors' point of view there was no database of farmers of farmers to invest in, no way of knowing whether individual farmers would be a good bet and therefore no way to get a return.
According to Akumah:"We set up a platform to connect both sides and to see what the different available options were. This helped us identify farmers to partner with. The idea was to share the profits between the different stakeholders. The people doing that initial research became the co-founders of the company and we launched in November 2016. Since then, the team has grown to 27 people".
In the sixteen months from its launch, it has worked with 2,000 small-scale farmers across 8 states with its sponsors (which is the term it uses for investors) down US$2 million to back its small-scale farmers. It focuses on four farm crops - maize, soya bean, cassava, rice - and poultry for chicken meat.
The process of selecting farmers is key:"We looked at crop-growing areas and looked for farmer-ambassadors there. They would then introduce us to co-operatives or farmers' associations who in turn would introduce us to farmers in the categories we're looking". It looks for those with 2.5-7.5 acres and wants farmers with extra land they could cultivate.
"The community leaders identify the farmers and vouch for them. The pool of farmers take responsibility for individual farmers. We look for passionate farmers who in turn recommend other farmers (like them)".
Farmcrowdy's sponsors have two ways of engaging with its online platform. Firstly, they can become sponsors and if happy with their investment, encourage others to respond. In this way, it builds its reputation as a "trusted platform" and word-of-mouth encourages new sponsors.
Secondly, potential sponsors can simply sign up to the platform to follow a particular farmer, some of whom post pictures and videos. It helps them make an informed decision about whether to sponsor in the future.
There are around 8,000 farm followers and after every sponsorship cycle about 10% of them become sponsors because through following farmers, they understand the process. In November last year, it launched an app to access the platform and there have been 50,000 downloads. In this way, it's always lining up more sponsors.
So what does Farmcrowdy know about its sponsors?:"They are excited about the agricultural space and have been focused into it by the Government. They are middle class Nigerians aged between 28-40. If we identify farmers in a particular state, people from that state will start investing. Most of the sponsors are from Nigeria as you have to have a Nigerian bank account, which means that 99% are either from within the country or the diaspora".
Farmcrowdy has also built into its model various ways of helping the farmers' chances of making its sponsors a return:" We have expertise for farmers on our team, including technical field specialists who are agronomists. They help find the co-ordinators for the pools of farmers and provide partner forums for companies who want to engage with the farmers. For example, the technical specialist might work with a fertilizer company to help improve farmer yields. The companies cannot work with individual farmers but can work with groups of farmers and agricultural institutions across the states".
But how do you improve harvest prices?:"We get pre-arranged prices with the buyers and they give us a range for the purchase price. With that, we can then promise our sponsors a rate of return. Also with farmers, if they want to make some money, they can hold on to see whether there is a better price beyond the glut season. With the chicken farmers, it's based on a pre-arranged price for a particular weight of chicken".
In December 2017 Farmcrowdy closed a $1 Million seed investment round from Cox Enterprises, Techstars Ventures, Social Capital, Hallett Capital and Right-Side Capital; as well as angel investors Tyler Scriven, Michael Cohn, Josephine Group, FC Agro Allied SPV and Dr. Christof Walter.
Farmcrowdy's expansion plans over the next two years are two-fold: within the huge Nigerian agricultural sector and looking at some new countries outside of Nigeria:"Agriculture is a very interesting space. There are 38 million small-scale farmers in Nigeria. So we want to be working with more farmers and fine-tuning the business model. At present, it's a country model. It's Nigerians sponsoring Nigerian farmers so that Nigerians can eat. But in Q4, 2018 or Q1, 2019, we have eyes on Kenya, Ghana and Uganda. We want to see whether the same process will work in other countries".